OCF Israel Trip (2022)
We are thrilled to invite our church family and friends to journey to the land of Israel this fall.  Your tour leaders will be Dr. John Hutchison and his wife, Leah. The May 2022 OCF tour has been filled for some time, and we have about 30 spots left in our Fall tour, a delightful time to travel to Israel. Complete information about the trip including itinerary, price, FAQs, and how to register is available on our Israel trip website below.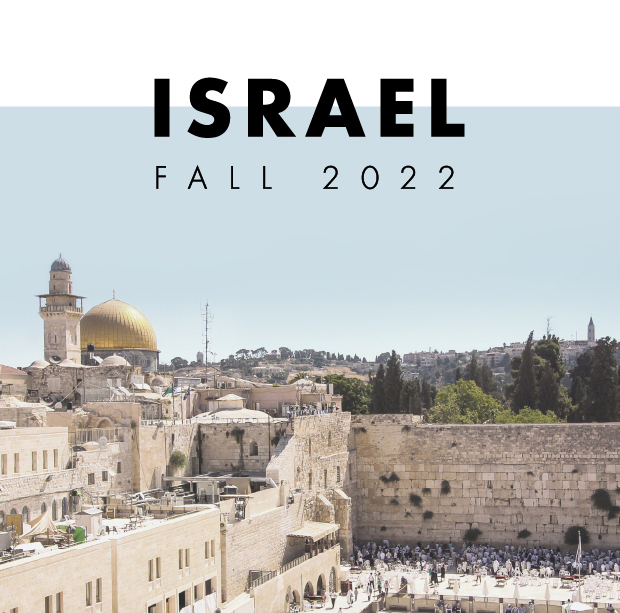 TRIP HIGHLIGHTS:
The community feeling of a small and intimate group

Special communion service at the Garden Tomb

Boat ride across the Sea of Galilee on a replica from Jesus' time

A pilgrimage to Bethlehem, the city of Jesus' birth

Time for prayer at the Western "Wailing" Wall in Jerusalem

Walking the very roads on which Jesus walked!