We believe that nothing promotes peace and health across our world like the spreading of the gospel. It both renews individual lives and reweaves the fabric of whole communities. We desire to build a generation that understands that each of us is called to be missional in every area of our lives. Therefore, we are making it our mission to spread the gospel to the ends of the earth (Acts 1:8). We accomplish this through the proclamation of the gospel through word but also through our loving acts.
Meet the missionaries & ministries we support: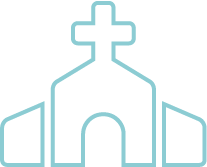 Church Planting
One of the most effective ways the gospel is spread to the nations is through church planting. Wanting to be more intentional in our efforts to be a church-planting church, OCF formalized its partnership with the Acts 29 Network in 2017. Over the years OCF has partnered with Acts 29 in order to plant churches in places like Seattle, India, Northern California and Southern California.
Because these partnerships have been so successful in the past, we took the step of formalizing our role within the network. This includes being a support church for new church plants financially, being a mentor church, and using the resources of our people and gifts to provide hands-on support for local church plants.
Additionally, we have been asking the Lord to help us identify and raise up church planters from within our own church and we are excited for what the Lord will do in, and through, this partnership going forward.
OCF York House
The OCF York House is a supportive transitional home in Hawthorne meant to bridge the gap from homelessness to permanent housing. The York House is an extension of the current transitional program already active through our partnership with Family Promise of the South Bay.
"For I was hungry and you gave me something to eat, I was thirsty and you gave me something to drink, I was a stranger and you invited me in…" | Matt 25:35